Quando il dialetto diventa arte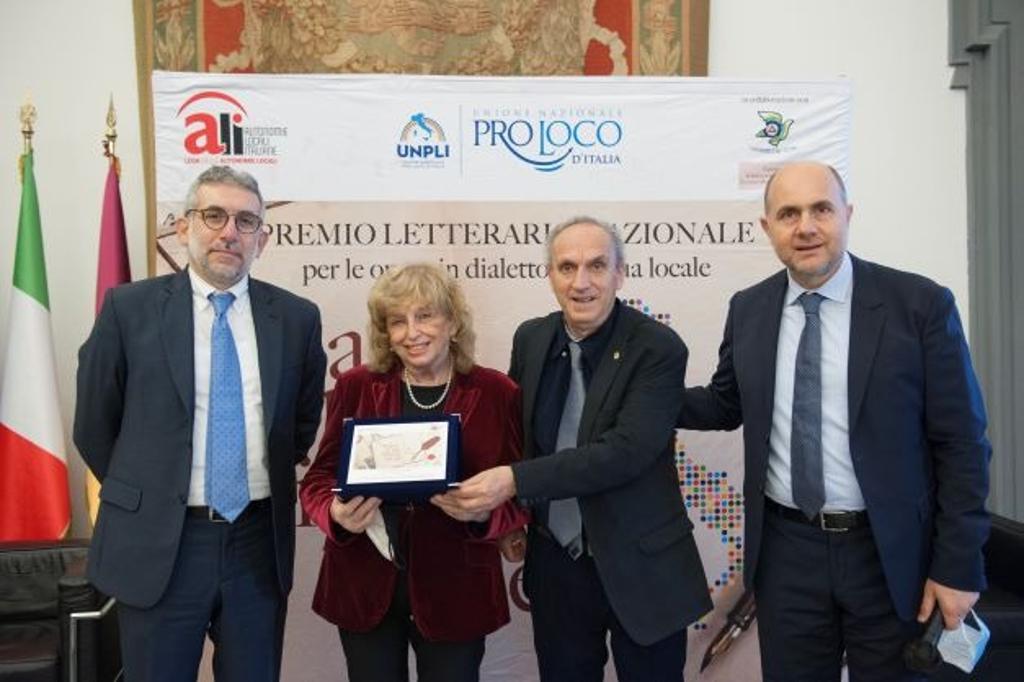 17 gennaio 2022
In occasione della Giornata Nazionale del Dialetto e delle lingue locali indetta dall'UNPLI abbiamo intervistato Lilia Slomp Ferrari, poetessa trentina vincitrice del premio Salva la tua Lingua Locale - sezione poesia edita nel 2021.
di Oriana Bosco
Il dialetto non solo come strumento espressivo ma come forma d'arte, che trasmette sensazioni non comunicabili in altro modo e che parla con una sfera di noi che solo così si risveglia. Sta qui forse il fascino della produzione della poetessa Lilia Slomp Ferrari, che abbiamo intervistato per andare un pò più a fondo sul tema di quale sia il valore dell'utilizzo del dialetto oggi, e dove stia la sua unicità.
Lei ha una produzione sia in italiano che in dialetto, come sceglie in quale lingua esprimersi? I temi delle sue liriche cambiano a seconda della lingua che usa?
Ho scritto molto, sin da bambina, dapprima solo in italiano (a scuola non ci lasciavano esprimerci in altro modo) poi, verso i 35/40 anni, ho sentito il bisogno di scrivere anche in dialetto e non è mai stata una vera scelta dettata unicamente da me, ma dalla poesia stessa che mi stimolava la mente e il cuore. Già il primo verso mi indicava la strada, la musica da seguire perché la poesia mi cantava dentro ed è stata sempre una meraviglia come il lapis sapeva corteggiare l'incanto dei versi. E' la poesia che sceglie il suo vestito, senza distinzione alcuna o pretesa di una passerella migliore in italiano o in dialetto. Lei usa il termine: lingua per entrambi i moduli espressivi e mi trova perfettamente d'accordo sulla pari dignità di proposta. Ė la poesia che conta, la sua qualità e non la veste. I temi della mia ispirazione li uso alternando il dialetto e l'italiano come esige la musica che mi canta dentro in quel momento.
Forse, quando scrivo in dialetto, mi riapproprio un po' di più della bambina che sono stata e che orgogliosamente cerco di conservare dentro di me per trasmettere l'incanto e il disincanto, l'ebbrezza del sogno, quell'andare a ninnananna nei ricordi più cari.
L'utilizzo del dialetto ha per lei una valenza più estetica, o più politico-sociale? Che cosa significa per lei, in termine di espressione di valori o idee sul presente, scrivere in dialetto?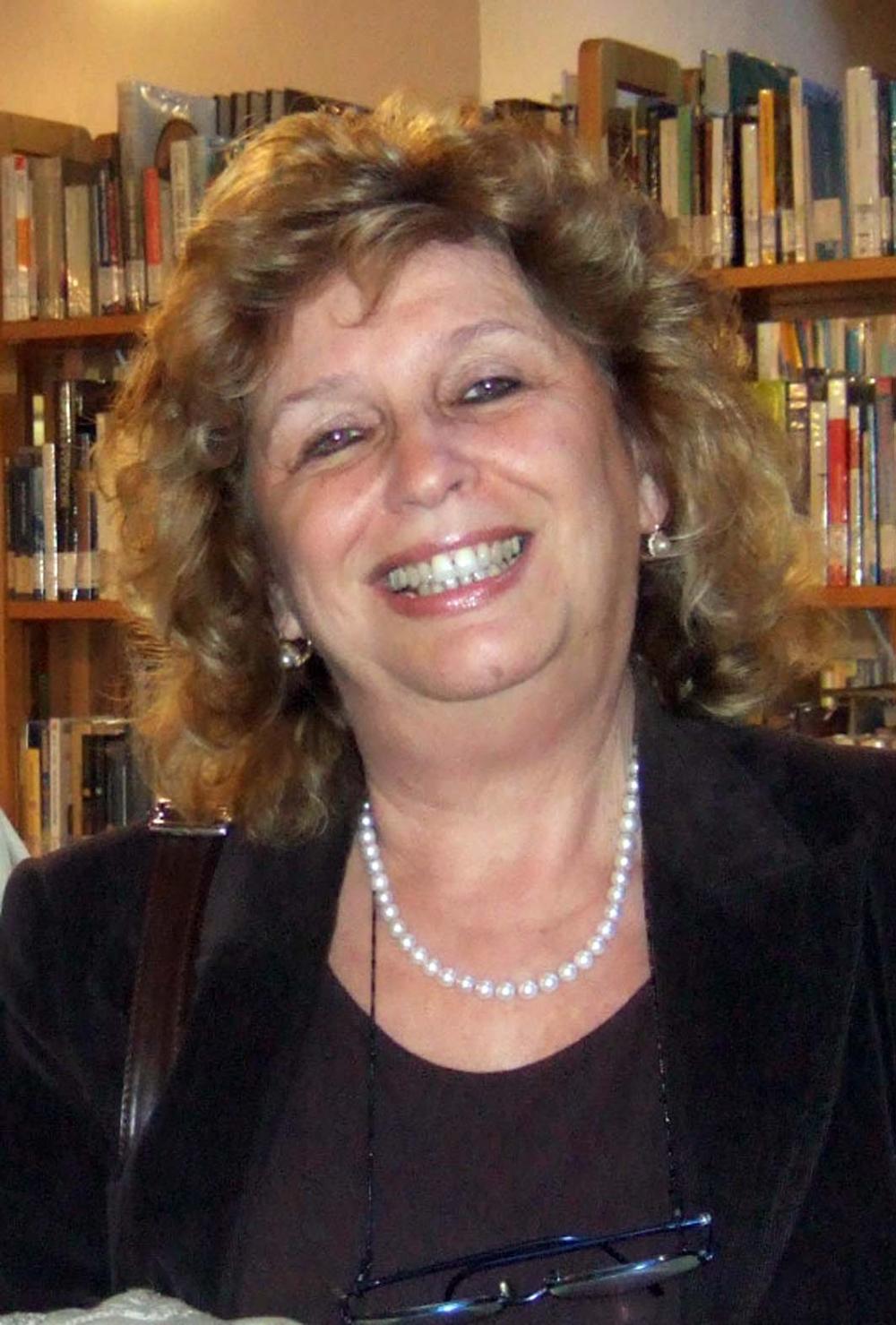 Lo scrivere in dialetto, per me, ha sia valenza estetica che politico-sociale, nel senso che è testimonianza del vissuto, di quello che vorresti vivere, di quello che desidereresti cambiare, migliorare nei campi dell'esistenza. Nulla si deve dimenticare e tutto si può sognare perché nella lingua dei padri s'intreccia la sofferenza e allo stesso tempo il ricordo vocale di chi ti ha dato la vita, la saggezza dei proverbi e dei modi di dire, quei vocaboli intrisi di lacrime e sudore della fronte. Fermare la scrittura di una lingua che altrimenti andrebbe perduta con tutta la sua ricchezza del vedere e del sentire la storia di ognuno di noi è emozionante e gratificante. Ho tre nipotini e attraverso le filastrocche e le ninnenanne antiche conoscono il dialetto trentino e qualche termine particolarmente affascinante tipo: destràni o cicìo (nostalgia-malinconia / il calduccio delle braccia che ti cullano sotto le coperte).
Sta in noi trasmettere la lingua del grembo materno, la lingua dei padri ai nostri figli, anche se è molto difficile.
Come possiamo rendere attuale e viva anche oggi la lezione che il dialetto, lingua della tradizione dei padri ci insegna?
A mio parere, una lingua non muore se la si parla e la si legge, se la si spiega soprattutto attraverso la voce dei nonni, preziosa risorsa per le famiglie. Può essere utile che tra di loro i nonni parlino in dialetto e ai nipotini in italiano. Regalerebbero loro un patrimonio linguistico insostituibile, quasi un gioco di curiosità e di emozioni.
Qualche volta mi è capitato di andare nelle scuole a recitare poesia in dialetto ma anche in italiano, i bambini e i ragazzi rimangono affascinati dalla musica dei versi completamente diversa nelle due proposte e si emozionano quando sentono qualche vocabolo usato dai loro genitori o dai loro nonni, e vogliono sapere, cercano la storia di un oggetto o di un termine legato a lavori e mestieri quasi del tutto scomparsi. Ci sarebbe da parlare molto sull'importanza in ogni paese del dialetto e delle tradizioni ad esso legate.
Una curiosità, lei sogna in italiano o in dialetto?
I miei sogni hanno l'abito della poesia, in qualunque lingua sia espressa. In un sogno recente ero in compagnia di Totò e abbiamo recitato insieme "'A livella." Mi sono svegliata, ho guardato la Paganella come fosse il Vesuvio, mi sono riletta quei versi con un brivido di felicità.
Ma i sogni mi sono compagni con la voce in dialetto dei miei cari che non ci sono più e con la voce in italiano dei telegiornali anche con parole in altre lingue, troppe. Ma, si sa! I sogni sono poliglotti, imprevedibili e vagabondi.
---
Bibliografia:
Lilia Slomp Ferrari è nata e vive a Trento. È vice presidente del Gruppo "Il Cenacolo trentino di Cultura dialettale" diretto da Elio Fox, segretaria della "Pro Cultura". Sia in dialetto che in lingua ha conseguito importanti premi nazionali. Fa parte di numerose giurie di poesia e narrativa in italiano e dialetto. Suoi racconti in dialetto e in italiano sono apparsi su varie riviste.
Ha pubblicato: En zerca de aquiloni 1987, Schiramèle 1990, Nonostante tutto 991, Controcanto 1993, Amor porét 1995, Leggenda - 1998, Striarìa 2002, All'ombra delle nove lune 2005, Come goccia di vetrata 2008, Ombrìe 2012, PAGINE Sul filo sottile del tempo 2017, PASS DOPO PASS 2019.
Ha ricevuto dalla città di Bassano del Grappa l'Alfiere d'oro per la poesia e dall'Accademia Catulliana di Verona la Medaglia d'oro sempre per la poesia.
È presente in numerose antologie nazionali e sue poesie in dialetto trentino sono state incluse e tradotte in inglese nell'antologia Dialect Poetry of Northern and Central Italy, Legas New York, 2001.