Le nuove metamorfosi del dialetto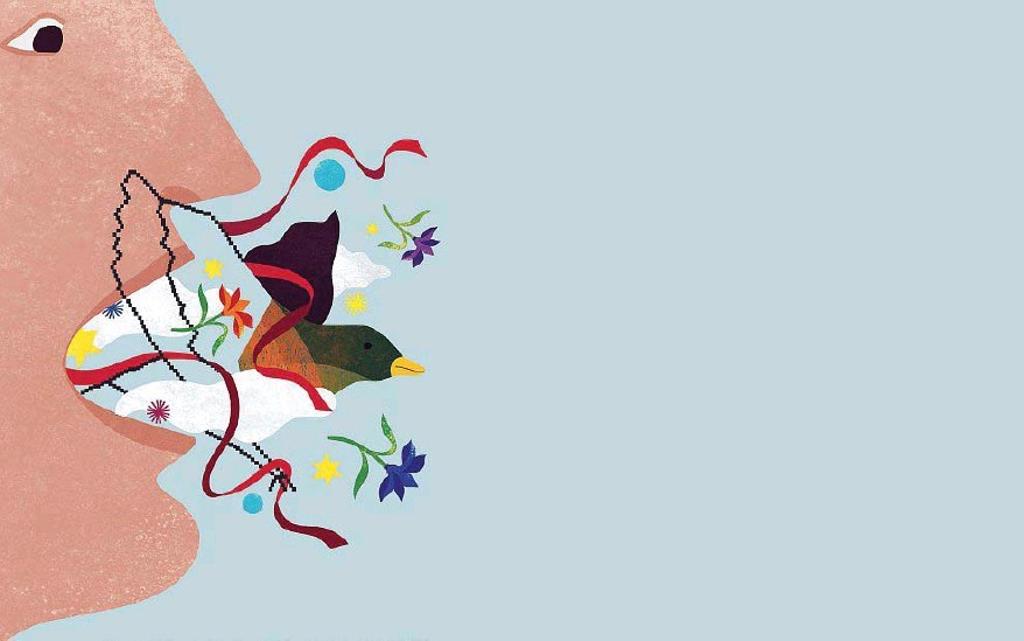 07 settembre 2020
"Credevamo fossero defunti. Invece no: i dialetti non solo continuano a essere parlati, ma hanno imparato a vivere — in ottima salute — nel mondo dei social, nel digitale, nella musica, nella pubblicità, non solo nel cinema e nella tv. Una contaminazione continua."

Così esordisce Giuseppe Antonelli nel suo articolo pubblicato il 9 agosto 2020 sul Corriere della Sera, per rispondere a quella che, fin dagli anni '70, è la paura della scomparsa dei dialetti in Italia.
Una paura che nasce negli anni dello sviluppo industriale, quando i flussi di immigrazione iniziano a modificare il panorama linguistico rurale, e la borghesia urbana si adopera in ogni modo per evitare il dialetto, lingua 'dei contadini', ai propri figli.

Emblematico in questo senso il documentario della Rai "L'Italia dei dialetti"(1969), in cui Giacomo Devoto, all'epoca presidente dell'Accademia della Crusca, presentava il dialetto come una lingua tradizionale necessaria per la memoria rurale, ma '' che non trova un posto nella società del futuro''. Il dialetto, considerato semplice retaggio delle tradizioni contadine, è quindi come quel modello sociale destinato alla scomparsa, sorpassato dalla tecnologia e dall'inarrestabile globalizzazione.

La previsione degli anni Settanta è risultata fortunatamente errata: oggi infatti dialetto è una lingua viva e sana, entrato in modo naturale a far parte della nostra quotidianità. Basti pensare che più del 30% degli italiani dichiara di usare nel parlato di tutti i giorni espressioni dialettali mescolate all'italiano in contesti informali.
Questa percentuale varia chiaramente da regione e regione per quanto riguarda l'uso del dialetto: in cima alla classifica vediamo il sud Italia e il veneto, mentre fanalino di coda sono Lombardia, Liguria e Lazio dove il dialetto rimane poco usato.

Il dialetto ha perso infatti la sua connotazione "provinciale" per diventare specificità di un linguaggio spontaneo e che accorcia le distanze. Lo abbiamo visto inserito in modo disinvolto in canzoni, nelle serie tv e nella pubblicità, da quelle etichette della Nutella alle frasi contenute nei Baci Perugina, fino ad entrare persino nei giochi di società, come il caso Mattel con l'edizione speciale dello "Scarabeo" con le carte «Dialetto» e «Gioca come mangi»

Un nuovo palcoscenico che ha rilanciato la moda dei dialetti sono stati anche i social network, dove una miriade di pagine si fanno portatori dei modi di dire e proverbi locali. Da Spokentrentino a Trentosays anche le nostre espressioni dialettali trentine sono state tradotte letteralmente e spiegate in inglese: "Quel dal formai", mythological fig. - when you see someone who behaves arrogantly and treats the other people bad, you'll tell him "en dì o l'altro te troverai quel dal formai" to put him at his place (da Spokentrentino).

Questa rinascita dei dialetti, dopo aver superato il presunto declino, fu riassunta da Gaetano Berruto nel 2002 con quello che lui definisce il motto dei parlanti nell'italia alle soglie del terzo Millennio: "ora che sappiamo parlare italiano, possiamo anche (ri)parlare dialetto".

Questa deviazione del destino dei dialetti è stata possibile grazie alla loro trasformazione; adattandosi al tempo e stando in continuo contatto con la lingua italiana e la sua evoluzione, i dialetti sono rimasti un elemento fondamentale nella società e nella cultura italiana. "Un'evoluzione da «dialetti arcaici» a «dialetti moderni» parallela a quella dell'italiano, che da lingua letteraria, arcaizzante ed esclusiva, è diventato nel frattempo una lingua moderna, mescidata e, finalmente, democratica."



Qui trovate l'articolo integrale del Corriere della sera.